Those were the days...
Long hair, loon pants, trench and Afghan coats, Trons and Hammonds soaring over complex, ever shifting time signatures and musical dexterity underpinned by deep bass pedals in extended song formats which involved themes including sky watchers, saintly shrouded men, apocalypses, King Canute, life threatening foliage, Topographic Oceans, Snow Geese, gorgeous geese and more. A time of concept albums, of double, sometimes triple gatefold, beautifully drawn album covers the liner notes of which were often as exciting to read as a small novella ... with lots of gear shots and gear lists. Welcome, my friends, to the show that never ends.
And it didn't end. Those pesky punks tried to kick the proggers out of court with their bondage trousers and mohicans but it was merely a temporary aberration. Prog lives on, especially here at Hollow Sun Towers where the Giant Hogweed is lovingly tended, there's croquet on the lawn and the dusty, oak-lined rooms have portals to another land!
This special offer bundles Hollow Sun's acclaimed CP70 electric grand, NewTron Bomb, string synths and Taurus bass pedals along with some new Hammond B3 samples to bring many of prog's most desirable instruments together in one package that can save you a tidy £15.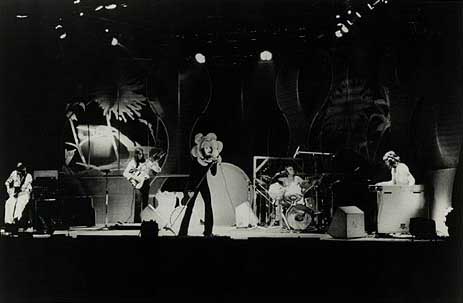 The CP70 was, of course, a key sound in Genesis' later output and a staple of Tony Banks' solo projects and where would prog be without the mighty Tron? I still remember being assaulted by the opening chords to 'Watcher Of The Skies' as a wee lad of 14 when I saw Genesis debut 'Foxtrot' live back in 1972, something from which I am not sure I ever recovered! But of course, the Tron figured prominently in most prog bands' music including Yes, King Crimson, PFM, England, Barclay James Harvest and many others.
And while string synths helped hammer the nails into the coffin of the Tron, there's no denying that they were a popular choice with some proglodytes such as Camel, Geoff Downes (with Asia and Yes), Renaissance, Patrick Moraz and others - even Tony Banks replaced his Tron with a VP330 Roland Vocoder+ for live work and used an RS202 on 'And Then There Were Three' along with PolyMoog strings (also bundled in the library).
Also included in the Prog Pack is an RMI Electrapiano, much loved (for some odd reason) by Tony Banks, Rick Wakeman and Dave Greenslade. Instant 'Carpet Crawlers'!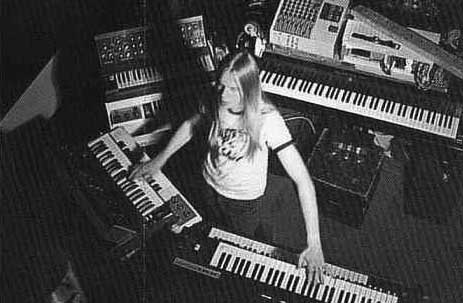 Other electric pianos in the bundle include a Wurlitzer EP200 and a Hohner Pianet. While the Wurlitzer didn't feature heavily - if at all - in prog (unless you count Supertramp as 'prog'), Tony Banks originally had a Pianet circa 'Nursery Cryme' and 'Foxtrot' but swapped that over for an RMI Electrapiano.
There are also some steaming Hammond B3 organ sample sets in there with various drawbar settings. A custom scripted control panel gives you control of overdrive, Leslie and cabinet for authentic prog organ sounds.
Mike Rutherford was using bass pedals back in 1972. Originally a set of Dewtron 'Mr Bassman' pedals (essentially the bass pedals from an electronic organ in a stand-alone unit from a UK company based, if I remember correctly, in Somerset, England). Dewtron did synthesiser kits mostly (a bit like Paia) but also, rather curiously, made these bass pedals as well which Rutherford used effectively up to 'The Lamb...'. But when Moog released the Taurus, I imagine Rutherford was first in the queue to take delivery and the sound became legend and underpinned many a prog epic thereafter and featured heavily on the band's first post-Gabriel outing, 'A Trick Of The Tail'.
Put all these together (together with, perhaps, a MiniMoog emulation soft synth) and you have pretty much all you need to create authentic prog whilst saving yourself £15 in the process.
---
NOTE : It will work with the Kontakt Player but only in 'demo' mode and the session will be time limited.